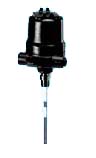 D.K INSTRUMENT brings you proven RF Technolog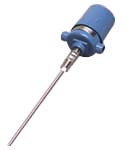 y to solve all process Level measurement and control problem. Whatever may be your application or control requirement we have the widest range to cater to all your needs.
The principle of detection involved is the Capacitance phenomena which is developed between the probe and the reference as the media in the tank rises and falls. This change in capacitance is detected by employing Radio Frequency (RF) for level detection and monitoring.